Meet Tobby Hatley
Tobby knew the first time he spoke into a microphone that he would be in the communications business for the rest of his life. Since that day in the 6th grade Tobby has worked in radio, TV, print, politics and marketing. Drawing on those skills and talents gained from 30 years of media experience he has now achieved another major career goal by forming Tobby Hatley and Associates, a different and creative communications consulting firm
He began his career in 1978 in broadcast sales after earning a BA in Radio and TV Management from Eastern Washington University where he also started as a running back for the Eagle's football team. Tobby learned the ins and outs of politics, legislative issues and public affairs while covering state and local governments in Washington, Idaho and Montana as well as the U.S. Congress in Washington, D.C. Tobby became most familiar to Inland Northwest residents as a broadcast journalist during his 14 years with KHQ-TV in Spokane.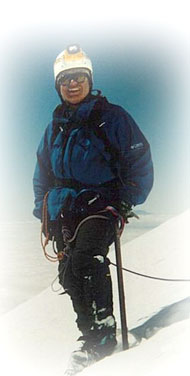 Tobby has a Master's degree in Communications with an emphasis in Journalism and Public Affairs from The American University in Washington, D.C. He also taught Communications at the University of Idaho. The enthusiasm for issues management and campaigns continued to grow with his involvement in leading the political and strategic communications efforts that helped pass a $43 million parks bond in Spokane by more than a 68% margin.
He's also thrown in lots of adventure travel just to make life more interesting. Tobby has visited more than 25 countries, has thousands of miles of open-water ocean sailing to his credit and he snow skis. Tobby has also climbed Mt. Rainier, Mt. Hood and has hiked more than 100 miles through the Swiss Alps.
Tobby was born and raised in Colfax, WA and now lives in with his wife in downtown Spokane. You can reach him at 509-953-3780 or at tobby@thatleyassociates.com.

More About THA, its Services, and its Value Proposition