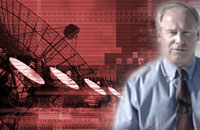 Tobby Hatley and Associates tailors its process to meet the unique needs and challenges of its clients. Whether we are advocating or managing a specific organizational issue or creating a communication strategy to highlight a specific service or product, we always maintain several strategic priorities in the planning and implementation process.
Audience Identification
Identifying audiences is important to any successful PR effort because communication tactics will be designed with specific groups in mind. THA works interactively with clients to create this focus.

Key Messaging
Every encounter with someone should include consistent messages with the aim of influencing people in the desired direction.

On-line Reputation Management
Knowing who is talking about you and what they are saying on-line is critical in today's business world. THA understands the evolving on-line world works and works with you to ensure that you have that digital difference.

Engaging Community Leaders
Community leaders play a large and important role. Seeking out and engaging these people will help key officials form important strategic partnerships.

Media Relations
Positive news coverage creates awareness, credibility and can help drive participation. THA has significant experience and expertise and can develop a media strategies specific to each project and client..